CIRCULAR BUSINESS MODELS
Angad, a young boy from Punjab had eyes gleaming with colossal dreams and expectations. He has extraordinary skills in business analytics, resource management and marketing. His potential was preposterous when one looked at him. He was a 5'4'', who was just pacing through his adolescence, stepping into adulthood. Just like an average Indian family, his family wanted him to be an engineer. He was a bright student and secured excellent marks in class 10. This obviously elevated his family's expectations and he was forced to opt for non-medical field in his high school, just like majority cases in our society.
Surprisingly, Angad was not like the average Indian boys who would acquiesce with what the world wanted; he was a master of his dreams. This is why, today, he is known as one of the youngest yet most successful entrepreneurs in the town.
Want to know about his story? Let us dig in and find out what made Angad, a phenomenal individual and how he actualized his dreams.
So, Angad was a brilliant student. That is what made his parents assume that he was meant for engineering only. They failed to understand Angad's dreams and rather found those dreams impractical, precarious and futile. He wanted to be an entrepreneur. Angad, in his little eyes, had a dream of becoming the finest businessman and wanted to be a billionaire.
He was very keen about the market trends and business strategies. He was always indulged in discussions and study related to this field. He left no source uncharted be it literature, current affairs, current market trends, stocks, investment policies and the list continued. He read life stories of all the billionaires and would give references of the book- "Rich Dad-Poor Dad" in literally every conversation, speech or discussion he participated. People believed that he was living in a fantasy world and these things are apparently just dreams for the middle class. He didn't have a crowd surrounding him all the time but one girl, whom he validated the most and shared his ideas with. Most people found him quixotic and even his family wasn't supporting him.
When we walked up to his father, to ask whether he could continue with commerce for high school and later get into Bachelors in Business Administration (BBA) to fulfil his dreams, he clearly wrangled saying that – "Business is only meant for Baniyas. We, Punjabis cannot do business! Also, it is very speculative. What if we incur a loss, we will be finished!!"
Angad abhorred this fear of his family and hence never asked them ever again. However, he had the spark to achieve it all and for some reason, his best friend Harman identified the champion in him and hence regarded his passion.
Long story short, after numerous failed attempts, Angad started his high school with Maths, Physics and Chemistry as his main subjects and Economics as the optional (as already mentioned, he wasn't someone who would opt for Physical education only for the sake of one easy subject but he was a master of his dreams). He passed out with flying colours and was recognised as the "Best Student", which again convinced his parents to get him admitted in an engineering college.
He took coaching for the IIT-JEE (Mains) and cracked it but could not crack the JEE (Advance). He landed into a decent college and started his education dubiously.
The best thing that happened to him was getting a hostel room. He was probably the only student who utilised the hostel room to the fullest. His room was full of biographies of rich people and famous entrepreneurs. He pasted motivational thoughts and his goals on the wall, which he saw every morning and managed both his professional degree and his passion.
Though, he was an all-rounder and participated in all the events in and outside his institute. He was also called the "Event Manager" as he invoked his management skills to deliver the best events in terms of planning and financial management. However, in his third year, he came across an opportunity that ignited his inner businessman and he planned to prepare well for it. It was the "BIG IDEA BUSINESS PLAN CONTEST- START-UP PITCH". And the reward for the contest was all he wanted- One of the best ideas would be funded as a start-up. He was resolute to contest and win and hence he registered the same day.
Now, he was on a mission. He was researching, thinking and testing the viability of his ideas. He wanted to pitch a plan that not only improved resource management and decrease waste production along with reduced costs but also expanded performance and reliability.
The three main ideas behind such a sophisticated yet efficient business model was-
(1) Resourcefulness, meaning employing fewer materials and resources for producing products and/or services
(2) Reduction in waste generation by extending the life of current products and/or services through refurbishment and remanufacturing
(3) Cost savings and hence closing the loop of products' life by recycling
His envisioned a sustainable business proposal that would not only yield great profits but also contributes to sustainable development. We are all aware that a pervasive crisis of natural resources is surfacing the globe. We are witnessing strange climatic changes due to global warming. Other prospect spoilers are overpopulation, untenable yet fast development, overexploitation of natural resources and excessive wastage all the assets. Not only we have to expiate the already incurred loss but we also have to avoid any further catastrophe. For this, a shift from traditional business models to advanced and sustainable business models was a necessity.
The Ellen MacArthur Foundation was first to define and conceptualize the circular economy. Now, you must be wondering when there are traditional business models on work and are producing profits in heaps, then what is the need for circular business models.
The traditional business models worked on take-make and waste policy but we needed business models that companies could leverage singly or in combination to generate resource productivity improvements in innovative ways that also cut costs and waste, generate revenue and enhance customer value and differentiation. Circular Business models came as a lucrative and holistic option, which is now competing with many mainstream business models.
By employing a CBM, companies and businessmen are ensuring maximum performance and profits with minimum cost and wastage. And this fact itself is enough to be supportive of this model and implement it extravagantly.
So, the three basic stipulations behind Angad's prolific business pitch were also the rationale behind the concoction and popularity of Circular Business models aka CBMs.
Now that Angad and all the readers know what Circular Business models are and why was a need for a new business model felt, I think the story ahead is quite implicit.
Angad researched about practical applications of CBM across globe just to find out how companies implemented it and how profitable it was to use this model.
He came across a very distinguished example of Walt Disney World Resort who have successfully implemented CBM for utilising the food waste generated in a day to create a cycle of production and wastage. As gobs of tourists and trippers visit there, they chose to implement this sustainable model there, by sending their food waste that includes grease, cooking oils and table scraps from select restaurants in its complex to a nearby 5.4 MW anaerobic digestion facility owned and operated by Harvest Power. This organic waste is converted into renewable biogas which can further be used to generate electricity, with the remaining solid material processed into fertilizer. Genius, right?
The energy generated helps to power Central Florida, including Walt Disney Resort's hotels and theme parks. And this is absolutely a very effective application of CBM in real life. This is how CBMs help businesses to exploit the residual value of resources to enable sourcing of otherwise wasted materials, to turn these into new forms of value that either fuel the production process or employed in other sectors (here, a part of food waste was used to produce fertiliser for agriculture sector)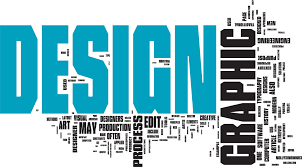 Figure 1 Picture of Walt Disney, favourite spot for all the kids
Not just a sustainable production, but we also require a very competent model for managing products as services by the ability to manage maintenance of that service and recapture residual value at the end of life. A very impressive example of this application is Philips, that sells lighting as a service. This company aims to reach more customers by retaining ownership of the lights and equipment so customers do not have to pay the upfront costs of installation. Not only this, Philips also ensures sound environmental management of its products by taking them back at the appropriate time for recycling or upgrading. They are implementing almost all the aspects of sustainable business activity from sustainable production to effective waste management. They are a business forum that creates, offers, and delivers value to its broader range of stakeholders while minimising ecological and social costs. Philips encourages sufficiency by reducing end-user consumption through principles such as durability, upgradability, service, warrantees, reparability and a non-consumerist approach to marketing and sales.
They are focussed on delivering long-product life, supported by design for durability and repair for instance.

Figure 2 Philips is a leading brand practicing CBM
The application of Circular Business models ranges from very large-scale industries to small or domestic companies or firms. It has a large application history associated with almost every field including textile industry, food industry, automobile industries and transport & shipping industries.
Another very good example of CBM application is a French automobile manufacturer Renault with a flawless remanufacturing business model with higher operating margin and minimise waste production. According to a research on ResearchGate, 43% of the parts supplied to the plant, Renault's European network are recuperated in the remanufacturing process, 48% are unserviceable and are thus recycled in the company's foundries into new parts, while the remaining 9% is valorised in treatment centres. In total 30.000 engines, 20.000 gearboxes and 16.000 fuel injections systems are remanufactured at the plant each year providing jobs for 345 people. The company has successfully implanted the circling approach to its benefit and have contributed to minimum waste production by implementing CBM tactic.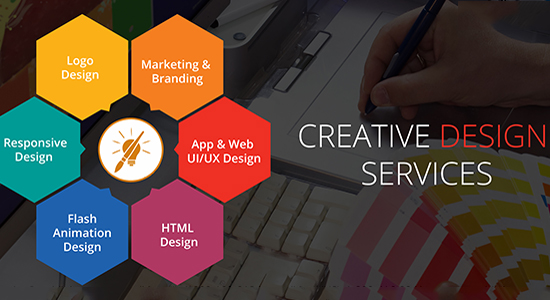 Figure 3 Renault successfully implemented CBM
Similarly, there are numerous applications operates in the maintenance, reuse, refurbishment and recycling loops including exchange or repair services offered by both offline and online clothing brands. To quote a few examples, Swedish men's wear company Nudie Jeans offering services of return, repair and exchange. A reuse business like Australian Clothing Exchange and Danish TrendSales reuse without making changes to the original design of the apparel. This business model has been in operation for decades, but mostly in non-profit setups such as relief agencies and municipal services. SortSlipsHvidtSlips creates made-to-measure clothes for women and men in their store in Copenhagen. The clothes are made from discarded linens, serving aprons and hospital gowns, which are supplied by a steam laundry company. Globe Hope is a similar initiative for remanufacturing and upcycling of materials. This list is never ending.
Infact, CBM is becoming a trend and is extensively utilised by all the big and small industries. And why should it not be used? It offers great profits and sustainability, hand-in-hand.
After this extensive research and speculation, Angad was all set with his presentation. The night before the big day, he rehearsed in front of the mirror called his best friend to share his idea.
The next morning, he arrived at the venue of the competition. As he approached the seminar hall, he saw other students practicing their presentations. He entered the hall with a balletic and confident smile. The event began and he was called for his turn. He pitched the idea of replacing conventional plumbing and sanitary fixtures with effective design to reduce water wastage. He elaborated the idea saying that, "The world is facing an overall water crisis. In due respect to that concern, I propose to replace our rather discrete fixture design by an advanced interconnected design to avoid water wastage through taps, water purifiers and other domestic applications and encourage water reuse."
This is a very basic interpretation but if implemented successfully, it can save gallons of water from households and contribute greatly in conserving water for sustainable development. This might sound like a very small thing, to be presented as a business pitch for a National level contest, but it was absolutely a holistic approach towards an enhanced start-up and betterment of society. Water from taps in washrooms, even the water that has been used for washing hands flows through drains and gets wasted. Approximately four times water is wasted through water purifier which means, to get 1 litre of treated water, we waste around 4 litres water through the tiny pipe attached to the purifier. While we consider this an atrocious use of resources, then why can't we ever do anything in this direction.
Angad's idea touched everyone's heart and he was declared the winner of the event. His idea was discussed with engineers and experts to test the viability. Luckily, the team of experts approved the idea as well.
Angad was extremely happy that day and since then, he has never looked back. Today, he is one of the most trusted entrepreneurs in the town and has excelled in contemplating, testing and implementing sustainable ideas while sharing them with other businessmen as well. He thanks his parents for actually admitting him into an engineering college, because that knowledge helps him to implement his ideas.
Apart from this, we can also implement use of recyclable carry bags instead of single use plastic bags. One can provide services like exchange and repair of these bags to save resources, environment and wastage.
We can learn two main lessons from Angad's life- the first one is to never quit and follow your passion. You will achieve what you want if you walk consistently towards your goal. The second one is to possess uniqueness in your thoughts and think of how you can contribute to a better society, environment and sustainable development. I hope you will all be motivated to utilise your full potential in exploring latest engineering and business strategies that have made a mark and one day, you will make a mark as well!